CIVIC operates across a spectrum of program areas, from full-scale institutional production environments, applied research, emergent learning and education, to conceptual art and exhibition.

At first glance it may seem an uncommon range of activities, however each of our programs function symbiotically and the impact of our work is improved by a culture of creative cross-pollination.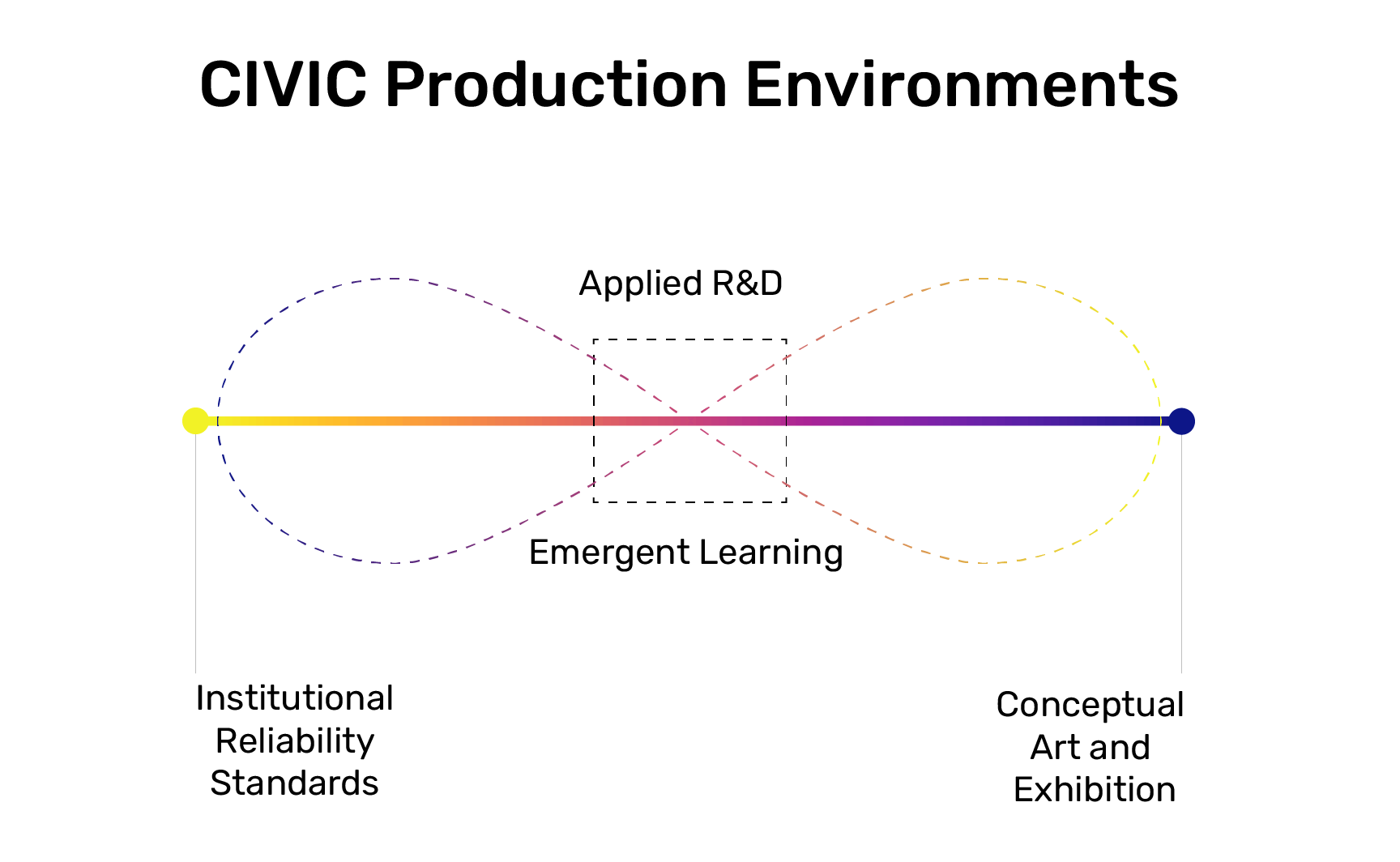 Curious? Learn more and check out our guide on getting involved.